What is a blow-dry?
The brushing is a shaping technique which allows to sublimate a cut and the hair. It is carried out with a round brush, ideally made of boar hair and with a hair dryer on hair wet or dry for all types of hair regardless of the length.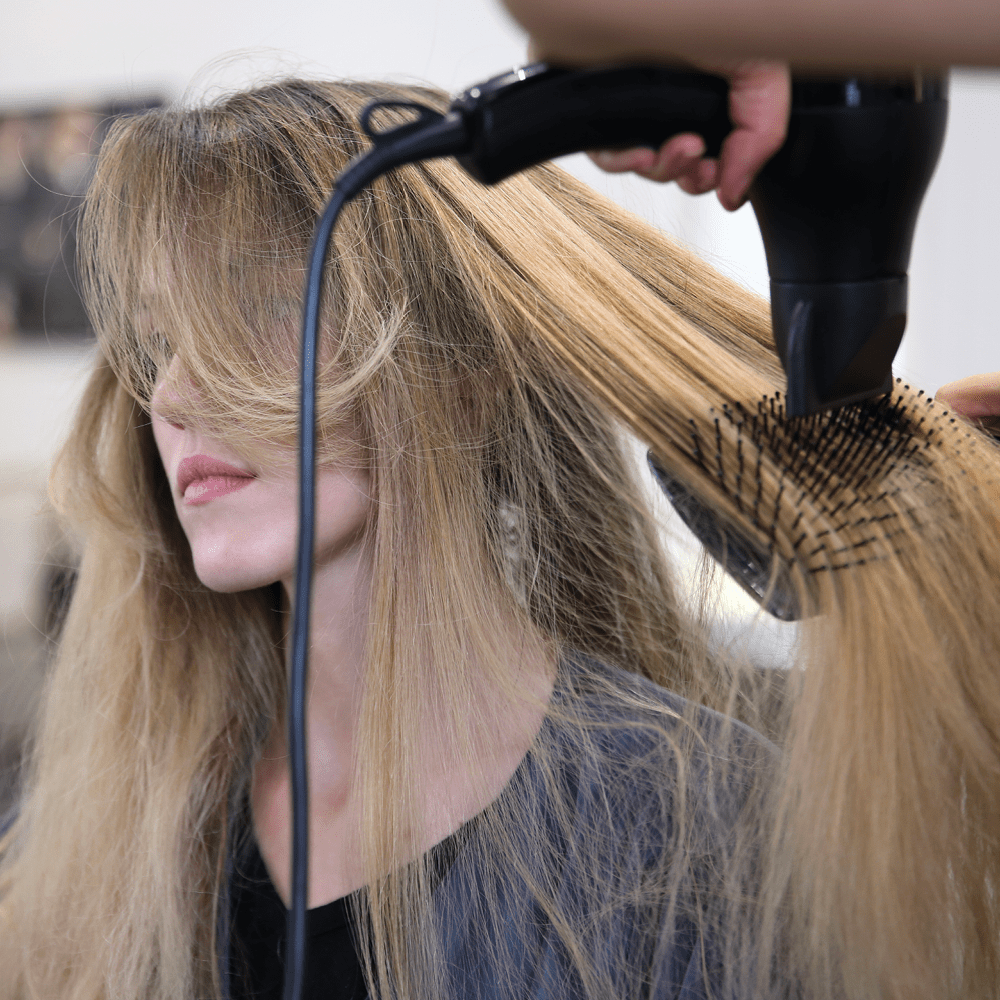 Blow-drying in a few words:
The brushing will make it possible to make shine and to give volume to your volume to your hair. It can also relax and smooth the hair. smooth the hair. A blow-dry is most often done after a shampoo and a treatment. It will allow to close the scales of the hair thanks to the contribution of heat.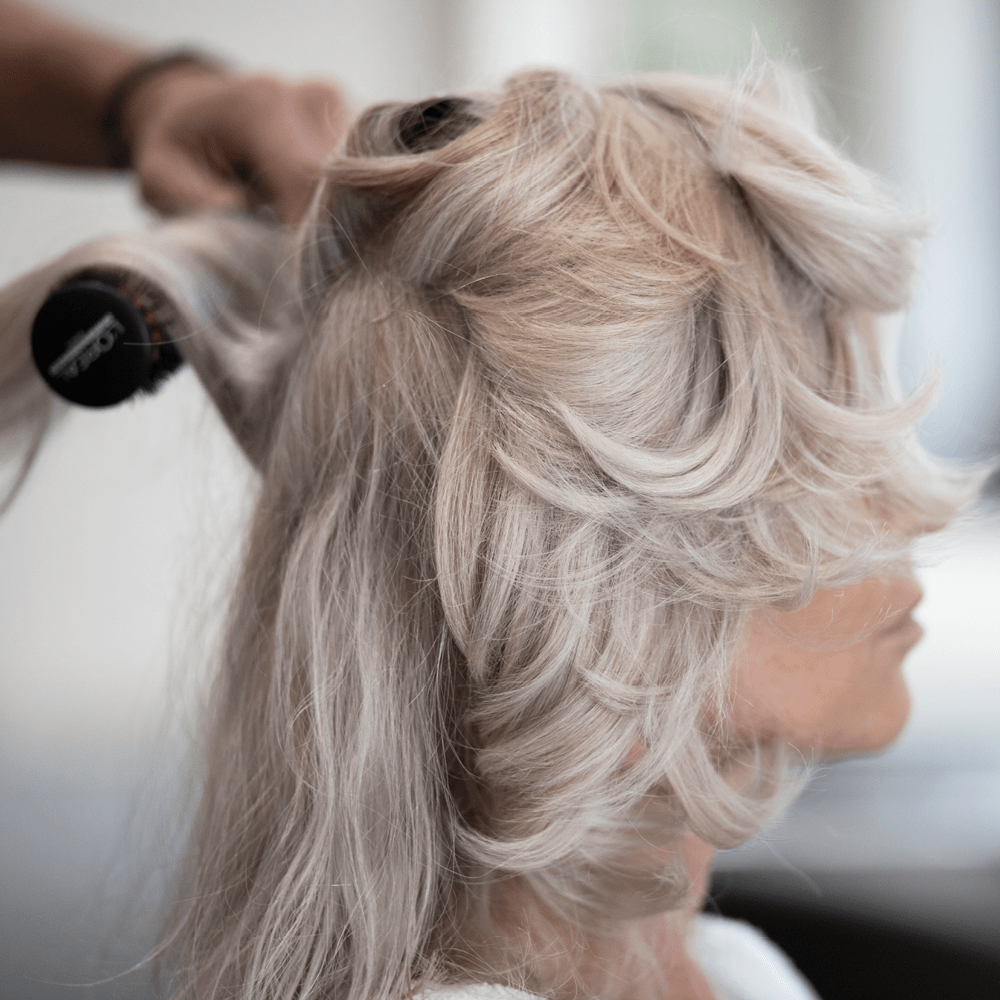 The different types of blow-drying :
It is a technique that allows you to give an impression of change to your hairstyle according to your desires. There are many types of blow-drying different types of blowdrying. Whether it is smooth or sophisticated it is possible to create volume by removing the rootsto smooth the hair relaxes the hair, to obtain beautiful glamorous curls or simply a wavy style with hair style.
To achieve these different brushings, we work the hair strand by strand in different ways:
The smooth blow-dry :

on

smooth

the

hair from the roots

to the ends which will bring

shine to the hair.

The soft and wavy blow-dry :

we use

a round brush

to relax the

hair

by rolling the hair up and down.

The curly blow-dry

: the same technique is used as for the

brushing

by rolling the strand outwards and repeating the movement several times on each strand.

The glamorous blow-dry

for a

blow-dry

chic and sophisticated, we can use rollers that we place on the whole of the hair.

he hair

that you heat with a hair dryer.

hair dryer.
Tips and know-how at Lucie Saint-Clair :
We use thermo-active care
In order to achieve the best brushings, we use thermo-active treatments on our clients. The objective: to protect the hair fiber from the high temperatures emitted during the drying process.
We select fine strands of hair
We divide the hair in several parts, then work strand by strand. This is the only way to achieve a flawless blowout.
We fix the movement to the cold air
We finish your blow-dry by using cold air. We let it cool for a few seconds to set the movement. To finish, we spray with an anti-humidity hairspray for a style that holds.
At Lucie Saint-Clair, thehe blow-dry is one of the specialties of our hair experts. A blow-dry elegant and worked while remaining natural.