This is the story of a great lady of French hairdressing who created in the 60's,
a true style representative of Parisian chic and elegance.
Lucie Saint-Clair perpetuates and constantly renews this inspiring style
in the world of hairstyling and beauty.
Modern and active women and men find at Lucie Saint-Clair, an expertise,
a technical know-how and personalized services of hairstyling and aesthetics high end.
The Lucie Saint-Clair style reveals the natural and plural beauty of each woman and man.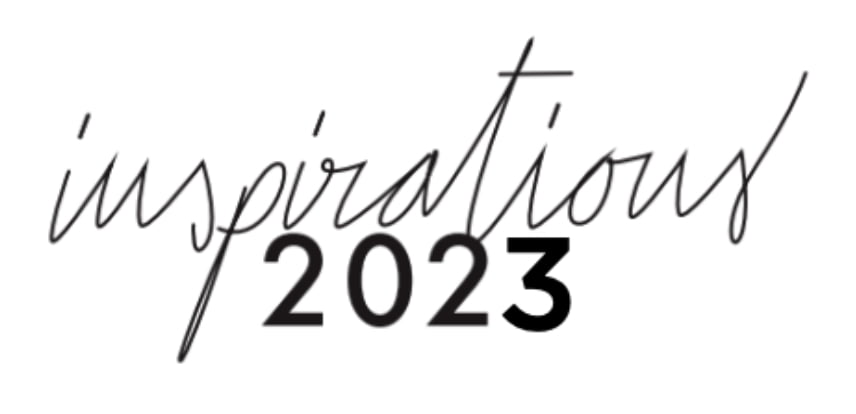 They are Parisian. Chic and elegant. The mother and her daughter and her friend spend a wellness day together in a Parisian palace.
An active hour at the gym. A moment of complicity and softness at the spa between mother and daughter. The three women meet in their suite to relax and make themselves beautiful.
They put on makeup, get ready and transform themselves for a Parisian night.
Between softness and character, the personalities and generations meet at Lucie Saint-Clair.
Oceane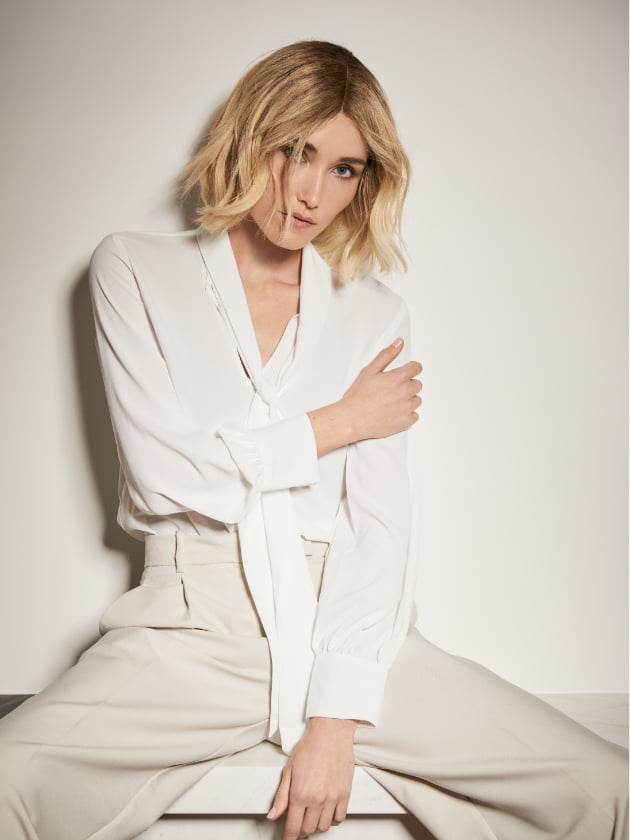 Desire for change! She decides to cut her hair. She opts for a short square slightly tapered to bring character to her angelic face. Ready for the Parisian nights.
Karine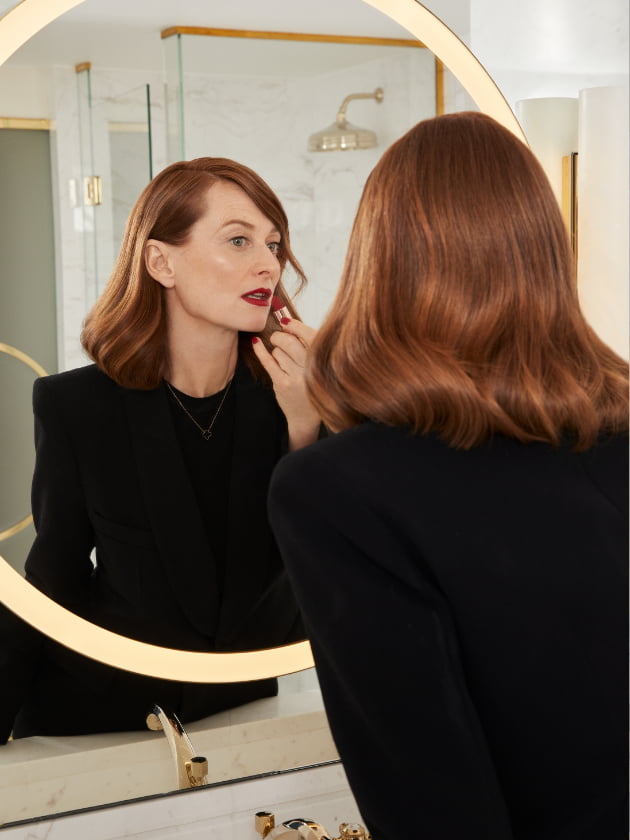 A real transformation! Encouraged by her daughter Océane, she gave up her long, dull, Venetian blond hair for a bright, controlled mahogany red bob.
Chloe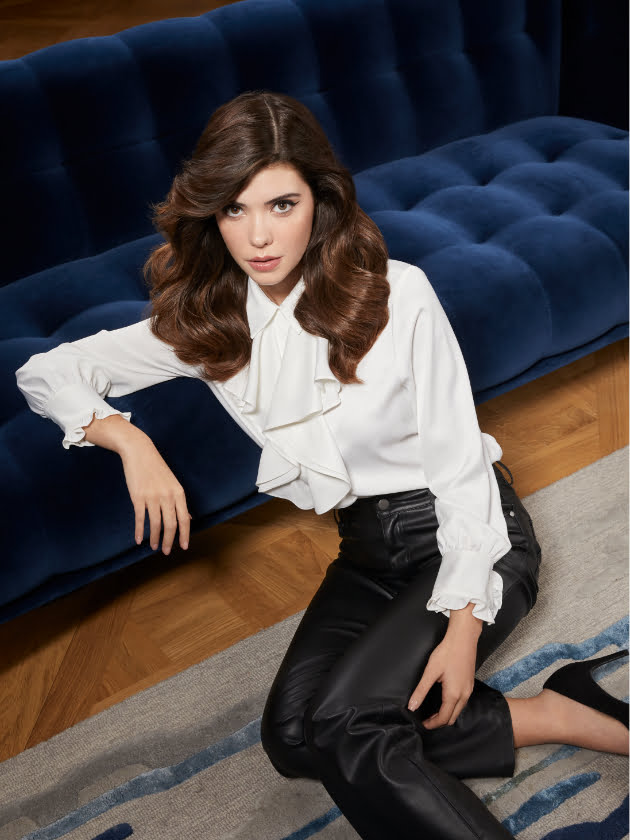 A sunburn! She is a beauty with Mediterranean origins. Her dark and bewitching eyes are a reflection of her determination. In contrast, she wants light in her dark hair, to bring softness to her face.